Our main focus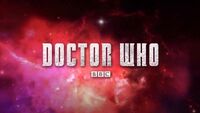 Doctor Who
Network: BBC 
Developer: Steven Moffat, others 
Doctor Who is a British science-fiction television program produced by the BBC. The program depicts the adventures of the Doctor, a Time Lord—a time-travelling humanoid alien. He explores the universe in his TARDIS, a sentient time-travelling space ship. Its exterior appears as a blue British police box, which was a common sight in Britain in 1963 when the series first aired. Along with a succession of companions, the Doctor faces a variety of foes while working to save civilizations, help ordinary people, and right wrongs.
Fanon

Doctor Who Fanon

Here at DWF we use the Doctor Who Universe in our creations. The breakdown of the series basically sums up what is included in our content here at DWF.
The only thing we can promise parents is that we will ruthlessly root out any pornography, violent imagery, or racial hatred that has absolutely nothing to do with DWU fan-made stories or the people involved in making them. If you ever see any objectionable material on this site has no connection to Doctor Who or its related shows whatsoever, please contact one of our Administrators immediately.

Torchwood
General Information

Title:

Torchwood

Original Network:
BBC One, Two, Three and Starz
Original Run:
2006 - Present
Episode Length:
45'
Description:
Torchwood is about a team of people who investigate supernatural and alien phenomena.
Main Characters:

Jack Harkness, Gwen Cooper, Ianto Jones, Toshiko Sato, Own Harper, Rex Matheson, Esrher Drummond, Rys Williams

Similar Series:
The X-Files, Sleepy Hollow (TV series)
Availability:
Global via broadcast, physical home media and w:c:tardis:iTunes digital download.

Content Information

Rating:
Content Labels:
Typical warnings include: "contains moderate violence and gore", "contains strong violence, some bloody", "contains strong language", "contains moderate sex references" and the like.
Violence:
Frequent depictions of violence, some quite gruesome.
Language:
Swearing commonplace but not typically gratuitous.
Sexual Themes and Nudity:
Drugs and Alcohol:
Crude Humor or Comic Mischief:
Doctor Who
General Information

Title:

Doctor Who

Original Network:
BBC One
Original Run:
1963 - Present
Episode Length:
two main formats: 25' and 45'
Description:
Doctor Who is a largely anthological show about time travel and general adventure that draws from straight drama, science fiction, historical fiction and comedy genres.
Main Characters:

The Doctor and his Companions

Similar Series:
Quantum Leap
Availability:
Global, through terrestrial broadcast and home video sales. Widely distributed through the world on w:c:tardis:iTunes.

Content Information

Rating:
Content Labels:
Many episodes made before the advent of ratings system and so have no specific ratings comments. However, modern episodes typically have comments like "contains mild horror (and violence)".
Violence:
Frequent depictions of violence, but gore and blood are extremely rare
Language:
Very mild swearing on rare occasion. However, words used are typically associated with British, not American, English
Sexual Themes and Nudity:
Drugs and Alcohol:
Crude Humor or Comic Mischief:
The Sarah Jane Adventures
General Information

Title:

The Sarah Jane Adventures

Original Network:
CBBC
Original Run:
2006 - Present
Episode Length:
25'
Description:
SJA followed the adventures of former Doctor Who companion Sarah Jane Smith as she investigated alien phenomena with friends of her high school-aged son.
Main Characters:

Sarah Jane Smith, Maria Jackson, Luke Smith, Clyde Langer, Rani Chandra, Alan Jackson, Mr Smith

Similar Series:
iCarly, Century Falls, Dark Season
Availability:
Mainly broadcast only in the UK, but it's had at least limited run elsewhere. Available on DVD and iTunes in many localities.

Content Information

Rating:
Content Labels:
Mild fantasy horror. Mild threat. Scary scenes
Violence:
Low levels, even compared with Doctor Who. Protagonists actively prefer non-violent solutions.
Language:
None
Sexual Themes and Nudity:
Drugs and Alcohol:
Crude Humor or Comic Mischief: